The Honda iGX700 offers excellent fuel efficiency due to the electronic control system which continually monitors and adjusts the engines air to fuel ratio according to operating conditions and engine load, while maintaining optimal performance. This results in excellent fuel efficiency and low emissions – so good, that in product trials the fuel efficiency was typically 10-12% better than the previous model.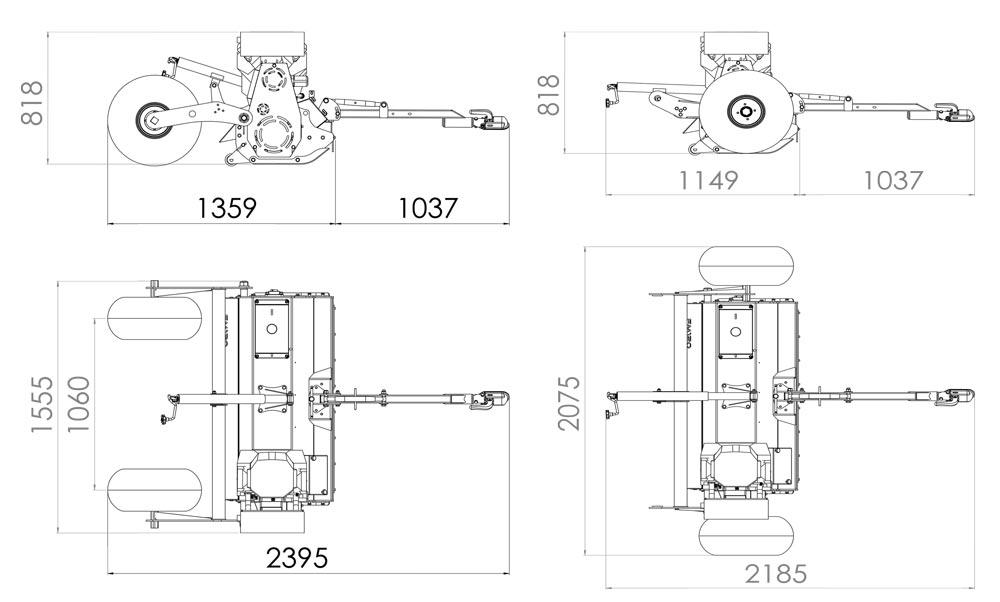 Cutting Width 1.2m
Weight 310 kg
Cutting Height 25-185mm
Rotor RPM 2400rpm
Deck Steel Thickness 5mm cover, 8mm side plates
Number of Blades 22 hammer flails
Engine Power 23hp Honda iGX700 EFI V Twin w/ Electric start
Tyre Size 22x11x8″
Fuel Tank Capacity 10 Litre
Belt Size 2 x BX41 Cogged Belts w/ automatic tensioning system
Rotor Balancing G6.3 Dynamic balanced
Get 0% Finance
Terms and Conditions apply. Finance is available via Arblease. Arblease are a broker and is a trading name of Bond Capital Finance. Bond Capital Finance is authorised and regulated by the Financial Conduct Authority. Finance is for business purposes only and available throughout the UK & Ireland. Quotes and prices are subject to acceptance, terms and conditions.
Payment estimator
In this illustration your credit score is set to
Best available rate
Total repayment
Total credit
*Credit rating per transaction is based on many circumstances including trading history, residential status, personal credit history, the asset, the condition and age of the asset & the supplier. This is an estimation only and wholesale rates change daily.