The FM150 ATV Flail Mower, part of the FM Series Flail Mowers range by Chapman Machinery Ltd are designed from the outset to tackle tough mowing tasks including mowing on rough, wet & boggy ground where a heavier mounted unit could become stuck. Built to be exceptionally tough, yet have a low ground pressure for easy towing, the FM Series Flail Mower can go where other machines cannot.
Chapman use industry-leading 21hp Honda GX630 V-Twin Engines, which offer unparalleled power and performance. All machines are fitted with a heavy duty rear roller to prevent scalping. The compact design of the FM120 self-powered flail topper keeps the mass low to the ground for stability, and allows cutting easily beneath trees and overhanging branches.
The FM150 ATV Flail, like all the mowers in the FM Series Flail Mower range are fitted as standard with a centrifugal clutch, allowing for safe & efficient operation from the towing machine. The centrifugal clutch gives automatic drive engagement and disengagement, and combined with the automatic tensioning assembly reduces maintenance by compensating for belt wear and belt loading. Heavy-duty 'bx' type drive belts last longer and are more efficient than smaller units used on competing machines.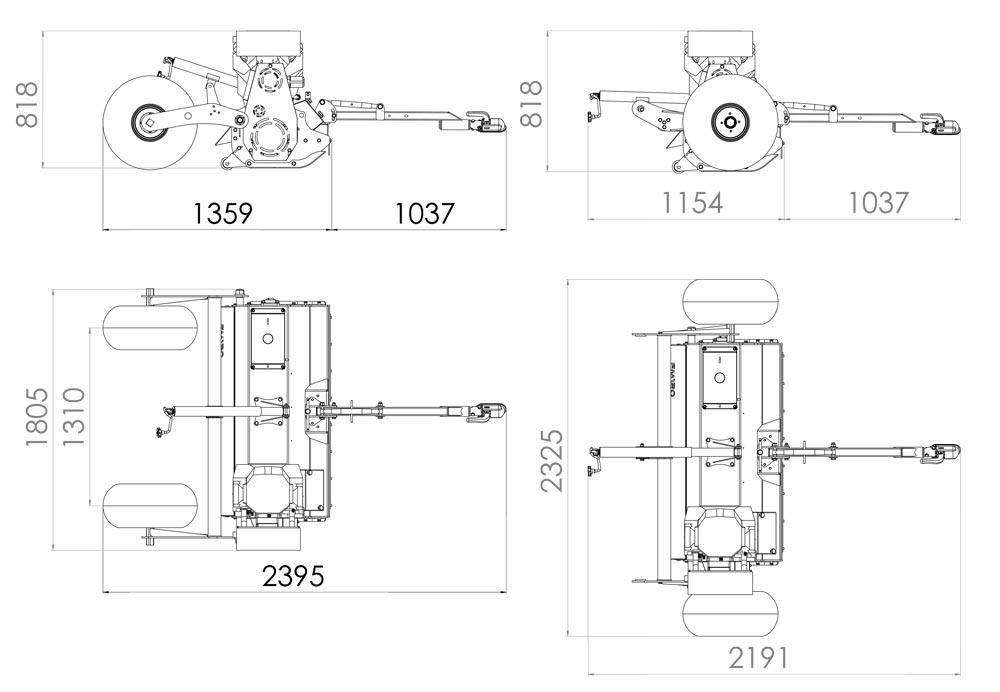 Cutting Width 1.50m
Weight 310 kg
Cutting Height 25-185mm
Rotor RPM 2400rpm
Deck Steel Thickness 5mm cover, 8mm side plates
Number of Blades 48
Engine Power 21hp Honda GX630 V Twin w/ Electric start
Tyre Size 22x11x8″
Fuel Tank Capacity 10 Litre
Belt Size 2 x BX41 Cogged Belts w/ automatic tensioning system
Rotor Balancing G6.3 Dynamic balanced
Get 0% Finance
Terms and Conditions apply. Finance is available via Arblease. Arblease are a broker and is a trading name of Bond Capital Finance. Bond Capital Finance is authorised and regulated by the Financial Conduct Authority. Finance is for business purposes only and available throughout the UK & Ireland. Quotes and prices are subject to acceptance, terms and conditions.
Payment estimator
In this illustration your credit score is set to
Best available rate
Total repayment
Total credit
*Credit rating per transaction is based on many circumstances including trading history, residential status, personal credit history, the asset, the condition and age of the asset & the supplier. This is an estimation only and wholesale rates change daily.